Charter Bus Rental


for School Trips

Werner Coach is the solution for reliable and safe transportation for school trips of any size for summer camps, youth groups, or any other type of group. Let us take your group of students and let them enjoy reclining seats, restrooms, air conditioning, and more.

Philadelphia is home to some of the most incredible destinations in the area: Independence Hall, Liberty Bell Center, the Mütter Museum, and many more. Visit them all, or spend your day traveling around. Whatever your trip's needs are, Werner Coach will meet and exceed them.
FAQs
Click on the questions below to learn more about Werner Coach.
Why Werner Coach?

Werner Coach is a bus company, not a broker. We are recognized as one of the oldest privately held transportation companies in the United States. We have garnered an industry-leading reputation for top-quality customer service and a diverse fleet of late-model equipment.

What is included?

Your group will travel on a top-quality Motorcoach driven by a trained, professional operator. Tolls and applicable charges (i.e., fuel and safety compliance) are included.

Safety Information

Werner takes the safety of our customers very seriously. Our buses are equipped with the latest safety technology, including onboard camera systems.
In business for over 92 years, we specialize in all types of charter bus transportation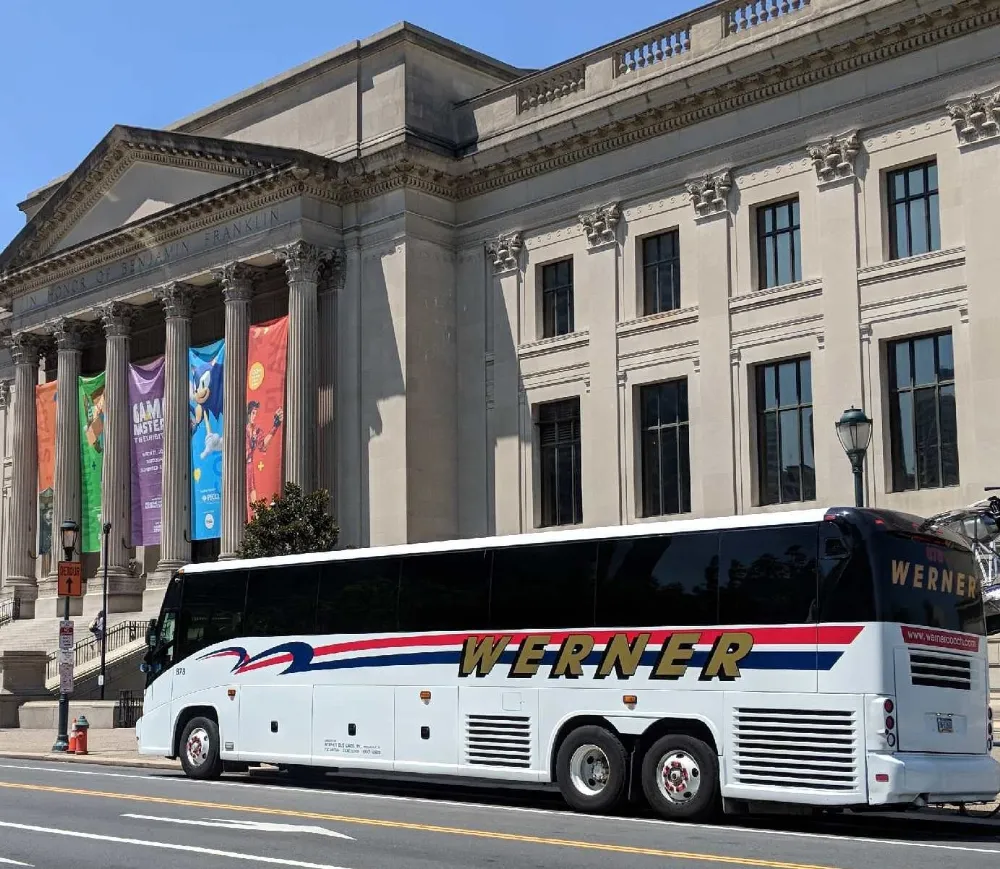 Book Your


School Trip

With a fleet of 54-passenger motorcoaches, Werner Coach can comfortably accommodate your travel group.

Werner Coach is Philadelphia's premier charter bus company. We have been in business for over 92 years, and we operate a modern fleet of luxury charter buses featuring reclining seats, restrooms, and air conditioning. In addition, many are equipped with Wi-Fi and video systems.