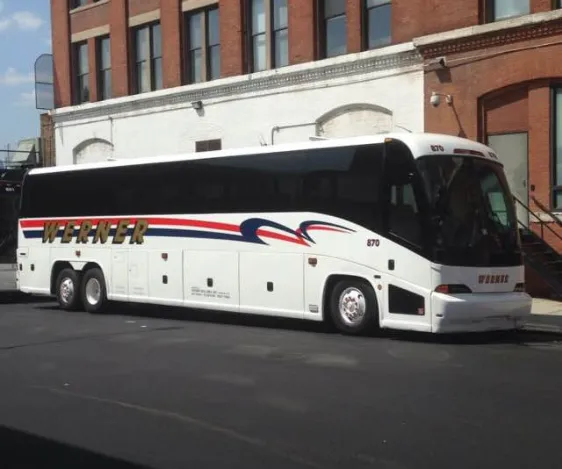 Philadelphia's premier charter bus
company
We have been in business for over 92 years and are strategically located minutes from Philadelphia, Valley Forge, and King of Prussia. We operate a modern fleet of luxury charter buses featuring reclining seats, restrooms, air conditioning, Wi-Fi, and video systems. We specialize in all types of charter bus transportation.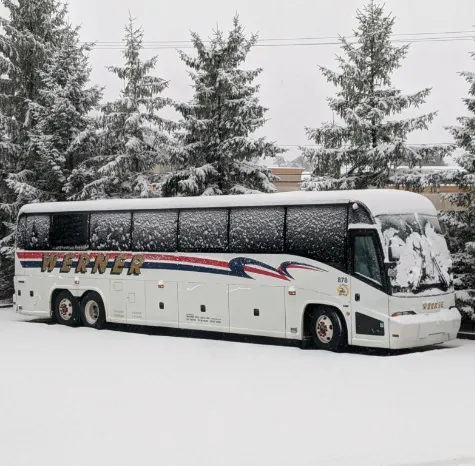 Start Traveling

With Our fleet
With a fleet of 54 passenger motor-coaches, Werner Coach can comfortably accommodate your travel group.
In addition, Werner Coach's professional charter and bus tour department are available to assist you in planning your itinerary, making reservations, and providing a per-person quotation, including your group requirements for a complimentary fare. We specialize in all charter trips, transporting your group safely and soundly!
Get your free quote on a charter bus trip today!
Werner Coach Specialized in Charter Bus Transportation!
We can provide you with professional motorcoach transportation services to any small or large group travel events such as:

Athletic Teams:
Whether it's the Flyers, Eagles, 76ers, or Phillies, Werner will ensure you get there safe and sound for the big game!

School Trips:
Teach through experience! Broaden your students' horizons with a visit to another city. Werner specializes in school trips, transporting students to educational and fun destinations.

Single Day Tours:
Imagine the thrill of getting out of town without the hassle of getting there.

Wedding Parties:
Let us help you manifest your dream wedding with comfort and luxury.

Corporate & Business Events:
Deliver top-of-the-line logistics with transportation that excels in comfort and service. Make your business reputation transcend beyond your facilities.

Bachelor & Bachelorette Parties:
We always do bachelor and bachelorette parties. We take care of the transportation, and you take care of the fun!
Lynsey,
Thank you so much for your incredible customer service in planning the coach buses for our wedding. Everything worked out just as you said and the buses were perfect! You were an absolute pleasure to work with and I really appreciate your help with all of this.

"Our 6th grade class traveled to Ellis Island and the Statue of Liberty with Werner Coach. Werner was very flexible and took care of all our needs. The drivers were pleasant and drove with great care. We had a wonderful experience and will use Werner Coach again next year!"

I am a tour guide at Valley Forge and this morning I had the good fortune of having Joseph M. as the operator of your coach. He is a very capable operator and was able to adjust to every change that Vanguard threw at us. His service reflects well upon himself and Werner Coach.
Willis was great and our event was wonderful!! Thanks so much for all of your help. I'm sure we'll call you again for a future event.
Gloria H., PA